Roseland
This large triple log pen structure originally stood on Shipp Street (near Eastman off of Wilcox Drive).  It was home to the Bachman, Steadman, and Shipp families before it was donated to Exchange Place in the 1990s and moved to its current location in three pieces.
The oldest portion dates to the late 18th century and is a single pen cabin with a loft.  Over time, the house was expanded to include four more rooms and a dog trot. In the late 19th century, it was covered with clapboard, and the porch with intricate gingerbread woodwork was added.
At one time, the house was surrounded by rose gardens, which inspired the name "Roseland."  Currently, it serves as a community center for Exchange Place and meeting place for the Overmountain Weaver's Guild.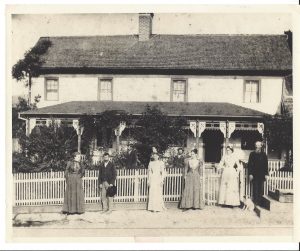 Roseland, around 1900
Roseland is also home to Exchange Place's resident ghost—Aunt El. Amanda Ellen Steadman ("Aunt El") was born in 1860 and lived most of her life at Roseland. She was an expert weaver and quilter and was very fond of children, though she never had any of her own. Aunt El died in 1939 and was buried in the family cemetery on a ridge overlooking the original site of Roseland, but her spirit supposedly never left her home. Steadman family members recalled strange occurrences around the house after Aunt El passed, including one of her quilts that would never stay on the bed.
Even after Roseland was moved to the Exchange Place farm, Aunt El's spirit remained in the building. Volunteers often report seeing lights on in the attic at night or doors closing on their own.  Overall, though, Aunt El's spirit is a comforting, albeit sometimes mischievous, companion.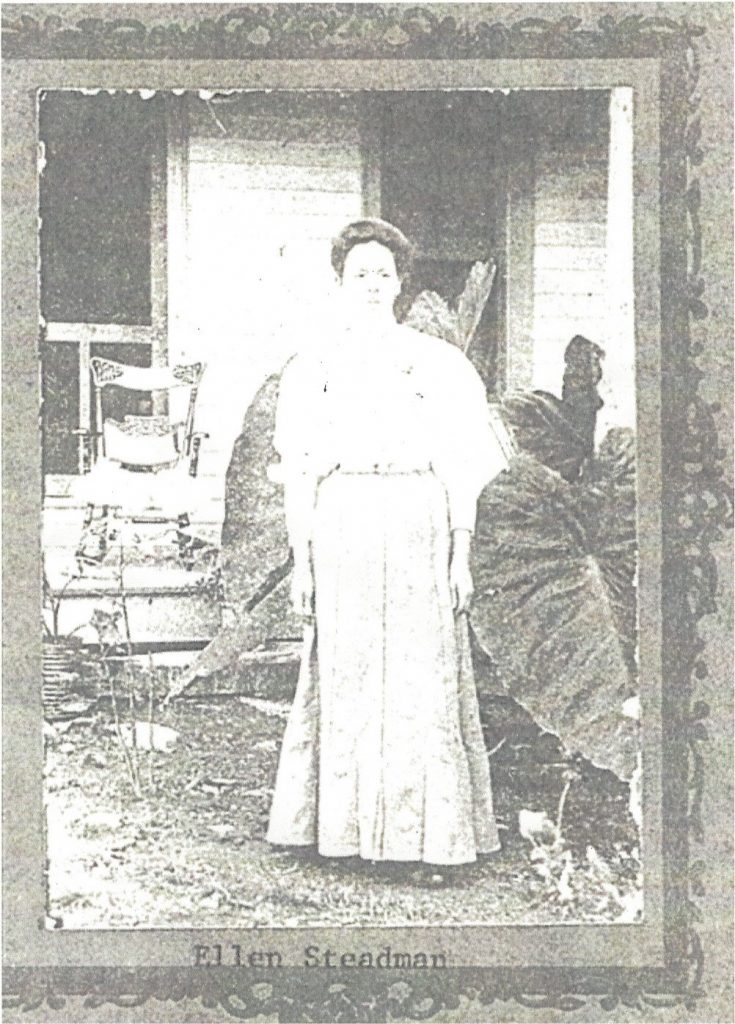 Amanda Ellen Steadman ("Aunt El")